Oppose the Supplement-Killing Guidance Just Issued by the FDA
Write to Congress and the FDA today and Defend Your Health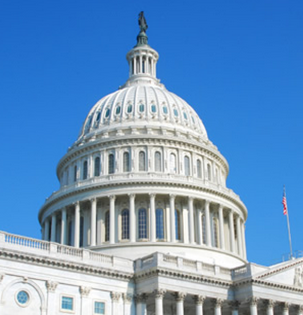 Demand that the FDA's harmful "Guidance" that will eliminate thousands of supplements and jobs be rejected completely
It is unacceptable by any thinking person and needs immediate counter-action to defeat it.
In direct violation of Congress' intent in the Dietary Supplement Health and Education Act of 1994 (intended to allow consumers greater access to more nutritional supplements), the FDA has instead made a 180-degree turn to do just the opposite. In its just-issued Draft Guidance for Industry: Dietary Supplements: New Dietary Ingredient Notifications and Related Issues, your access and freedom to use the many emerging, cutting-edge dietary-supplements is being stripped from you. This directly affects your health and freedom, hamstrings the free-market, and hands the pharmaceutical industry an even greater monopoly on health and healthcare.
The newly-released draft guidance for the NDI notification process is completely unacceptable. The NDI Guidance as written does not follow the intent of Congress. Moreover, the Guidance will not improve the safety of supplements and instead the Guidance will cost jobs, destroy businesses, increase healthcare and supplement costs, stifle innovation, and decrease Americans' health, while adding to the already tedious and expensive manufacturers' burdens of red-tape reporting.
The threat to consumer access to thousands of dietary supplements as well as the onerous demands placed upon nutritional supplement manufacturers puts the FDA in direct violation, without any apparent accountability or penalty to laws already enacted by Congress.
The draft Guidance does not need to be revised yet again. It is on the wrong track completely - ignoring the wishes of Congress and Americans. It needs to be junked and the FDA must start over again from scratch with Congressional intent in mind this time or else abandon the process altogether.
Please send a letter to your Congressional representatives now, asking that Congress take immediate action to curtail the FDA's bad-faith actions in further suppressing healthful dietary supplements.
First, Enter Your Zip Code