Stop Supplement Attacks in the 50 States
Several states are scapegoating safe supplements over parental concern over childhood weight disorders. The bills won't help kids, but they will bankrupt small retailers.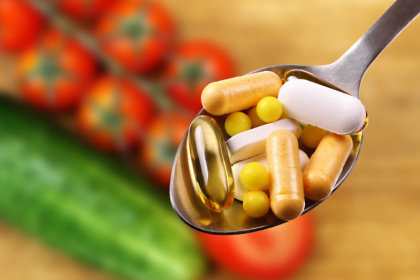 Every year respiratory diseases kill many hundreds of thousands of Americans. Yet, even despite the added respiratory problems induced by COVID-19, the government has never promoted the type of prevention, such as nutritional supplementation, that could boost immunity. Worse, the Federal government and several States are proposing punitive policies to hurt supplement access. We need to mount strong opposition to these attacks upon our health, and extract a new commitment from taxpayer-funded institutions to promote prevention through nutraceuticals.
Scroll down to bottom of page, to input your zip code to trigger the email to your state reps.

Since the start of the declared emergency, the National Institutes of Health (NIH) found 90% of COVID-19 deaths lacked sufficient Vitamin D – a known respiratory disease preventive.[1,2] Even before COVID-19, a 1997 study found a least one vitamin gap in almost 40% of women and over 50% of African Americans.[3] And if we look at an actual epidemic like chronic disease – which affects over half the population with cancers, heart disease, and autoimmune disorders – the NIH reported up to 80% of such maladies are preventable via more natural medicine that includes supplemental vitamins.[4]
So, why is the Food and Drug Administration (FDA) seeking to bankrupt small vitamin manufacturers via mandatory product listing or drug company-like approval requirements, and why are States such as California, Missouri, New Jersey, New York, Illinois, and Massachusetts considering bills to limit the sales of some supplements?
The common targets among the State bills are weight-loss supplement ingredients such as lipotropics (which are found in everyday foods including lean cuts of beef, chicken, turkey, and fish), thermogens (which are found in products containing caffeine), and muscle building supplements such as amino acids and Vitamin D.[5] The blatant hypocrisy of targeting, for example, caffeinated supplements while ignoring more heavily caffeinated drinks such as Starbucks coffees is beyond belief.
Selling dietary supplements should not be made criminal. Together, the Federal Trade Commission (FTC) and FDA regulate dietary supplements under several different laws. The FTC has the primary responsibility for claims in advertising, while the FDA regulates supplements under several laws, including the Nutrition Labeling and Education Act of 1990 and the Dietary Supplement Health and Education Act of 1994 (DSHEA). Additionally, DSHEA grants the FDA the power to test products on the market and initiate recalls. Both agencies have an extensive history of taking enforcement action against manufacturers, ad agencies, distributors, retailers, catalog companies, and others involved in deceptive practices. In short, supplements are already more than adequately regulated, especially when you consider their incomparable, multi-decade track record of safety.
The state bills' sponsors claim that their legislation is necessary because of an imagined association between supplements and eating disorders, but a Natural Products Association Freedom of Information Act (FOIA) request with FDA uncovered documents showing no link between supplements and eating disorders.[6] This is nothing but a bill looking desperately for a problem.
Just as FDA's pending New Dietary Ingredients guidance will benefit Big Pharma against smaller supplement manufacturers, these State supplement limits will help large, online retailers at the expense of brick-and-mortar stores – which have suffered greatly during the Lockdown. Federal and State governments have declared local health food stores as essential for providing critical supplies that people need during the pandemic. Prohibiting the sale of products by licensed retailers will only make consumers more vulnerable to fly-by-night outfits selling fake products and illegal drugs masquerading as supplements.
Nutritional supplements are simply natural ingredients found in foods. Restricting access to them is unfair to consumers, hurts responsible retailers, and drains the State budget through lost sales taxes. More than 3 in 4 Americans trust vitamins and minerals to be a part of their daily health routine. But if passed, these bills would disrupt their health and wellness routines. We simply cannot afford to let this happen during a health pandemic.
Scroll down to bottom of page, to input your zip code to trigger the email to your state reps.
(If your state reps don't pop up, that means you haven't sent a national campaign yet (to get your data loaded into NHF's page). In this case, send the national supplements campaign, then return to this state campaign.)
[1] https://pubmed.ncbi.nlm.nih.gov/33260798/
[2] https://www.ncbi.nlm.nih.gov/pmc/articles/PMC3543548/
[3] https://www.naturalproductsinsider.com/regulatory/follow-path-least-resistance-hsa-legislation-supplements
[4] https://www.ncbi.nlm.nih.gov/pmc/articles/PMC5638636/
[5] https://wholefoodsmagazine.com/supplements/news-supplements/npa-ny-legislature-must-reject-proposal-to-age-restrict-supplements/
[6] ibid
First, Enter Your Zip Code