Health Freedom
Informed Consent
vaccine mandates
vaccine passports
medical tyranny
National Exemption to Vaccine Mandates
Protecting workers, shoppers, learners and everyone else from vaccine mandates & passports.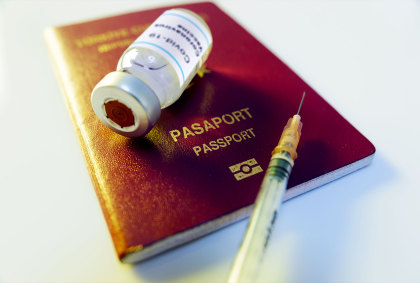 PLEASE INPUT YOUR CONTACT INFORMATION BELOW, TO TRIGGER THE SENDING OF NHF'S SAMPLE EMAIL TO YOUR U.S. REPRESENTATIVE AND BOTH SENATORS.
New scientific evidence confirms vaccines leave children with more chronic disease than unvaccinated children [1]. With approximately 60% of Americans now suffering at least one chronic illness, it is clear that society has reached the tipping point: we either change course now, or destruct.
It appears that a change of course is now realistic, as for example where we observe that majorities of adults [2] (even medical professionals! [3]) continue to resist the Covid vaccine. People are recognizing the obvious, namely, the Operation Warp Speed vaccine is experimental and dangerous. And this is opening eyes to all vaccines, not just Covid-19 vaccines.
Now is the time for the Federal Government to act to protect all individuals from mandates, whether from state/local government, public or private employers, or schools. Further, the National Health Federation calls for adoption of a National Informed Consent Exemption (NICE) [4].
The need to preempt vaccine mandates is clear. Americans have observed business owners forbidding employment to anyone declining dangerous vaccines [5]. Business owners understandably are worried about being sued for "endangering" workers, and it does not help that they have guidance on such mandates from the Equal Employment Opportunity Commission - the latter making it seem like mandates are the right thing to do [6]. It is not the right thing to do, however, to force participation in experiments - which the covid vaccination by definition is (under the Food and Drug Administration's Emergency Use Authorization), and with trials that left more efficacy and safety questions unanswered than otherwise [7].
The evidence of injection danger comes right from the Centers for Disease Control's Vaccine Adverse Events Reporting System, where almost 3% of Covid vaccine takers have suffered injuries of a serious nature - defined as those that prevent daily activities - a percentage surely undercounted as authorities cavalierly attribute harms including deaths as "coincidence" [8]. When contrasted with a noninstitutionalized infection fatality rate of less than 3%, it is easy to understand why most Americans reject the Covid shot [9].
We understand vaccine mandate policy generally falls under the jurisdiction of the 50 states, and that some states do in fact respect Informed Consent. But many don't. Five states prohibit declining routine vaccination for religious beliefs (the rest allow such exemptions), but religious escapes provide questionable protection against mandates during emergencies declared by politicians. States like Virginia already have rejected fixing this loophole [10], hence the need for a federal fix - a national exemption based on Informed Consent.
Thank you for respecting Informed Consent. It is unAmerican to support medical tyranny.
PLEASE INPUT YOUR CONTACT INFORMATION BELOW, TO TRIGGER THE SENDING OF NHF'S SAMPLE EMAIL TO YOUR U.S. REPRESENTATIVE AND BOTH SENATORS.
NO NEED TO TYPE IN A SALUTATION ("DEAR REP ___") OR A CLOSING ("SINCERELY, ___); THAT'S AUTOMATIC.

Links:
[1] https://childrenshealthdefense.org/defender/vaxxed-unvaxxed-lawsuit-protect-americans-from-vaccination-status-discrimination/
[2] https://childrenshealthdefense.org/defender/zogby-poll-shows-nearly-6-in-10-prefer-to-wait-or-outright-reject-getting-covid-vaccine/
[3] https://www.lifesitenews.com/news/nurses-hospital-staff-refuse-to-take-covid-vaccine-in-large-numbers
[4] https://informedconsentdefense.org/?fbclid=IwAR21tIyht70Vnxs_S8Ff7qBFVtMX9XPwUDHKd9UBpu1JhEDzqebo2JFI9Rg
[5] https://jamanetwork.com/journals/jama/fullarticle/2774712
[6] https://www.nam.org/eeoc-presents-mandatory-vaccine-guidance-11497/
[7] https://thehighwire.com/unanswered-questions-as-fda-allows-pfizer-vaccine-rollout/
[8] https://childrenshealthdefense.org/defender/death-by-coincidence/
[9] https://articles.mercola.com/sites/articles/archive/2021/01/19/covid-19-vaccine-may-become-mandatory.aspx
[10]
https://legiscan.com/VA/bill/HB2242/2021
The National Health Federation (NHF) is the World's oldest 501(c)(4) health-freedom organization, having since 1955 defended food and healthcare from government interference and special-interest corruption. For questions see https://thenhf.com/2020/11/03/who-is-nhf/or contact lobbyist Charles Frohman at Charles.Frohman@theNHF.com

First, Enter Your Zip Code